Dan Fallon Fly Fishing Article Column 7 2012
Grand Slam Rainbow King Shoot Out!
"Many are called! Few are Chosen!"
Fletcher Quill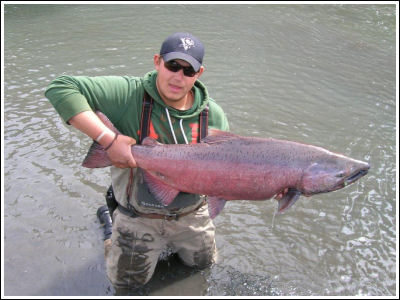 Not really sure if it was Old Hemingway or Aristotle that opined in a moment of absolute splendor, "Men who never realize their dreams live peaceful boring ass lives like their fathers"
Lake Marie 2012 adventure could not possibly have been packed with more spontaneous combustion, revelry, amazing all species days day after day.... Having been to this true world class remote Alaskan Mecca for huge King Salmon, 26 inch plus Rainbow's, Dolly's, Eagles, Moose and Bears many times. I was armed with a clear understanding of exactly what might be the most outrageous action stuffed Alaska remote trip I have ever taken!
As I headed for the small plane loading and one hour ride to Lake Marie I thought now we see what kind of fly fishers , personalities, carnivore's I would be spending 18 dinners, and Breakfasts with shooting some of the most insane, rich pure, well honed American Bullshit as humanly possible. I was ready and locked and cocked Baby. It took about a nano second to feel very comfortable with a fine array of America's talented fly fishers from Main to Colorado and all points in between.
Then as the little Otter plane began to rev up and explode my ears I pondered that one bright red thought that always haunts me! And then quickly came to the conclusion when the Lord of Lords gets ready you got to move, you got to move! Then suddenly at around twenty minutes out a rare incident occurs ("once in 23 yr's our Hero pilot quickly said").
The engine went dead and the pilots hands began dancing around the instruments like Bee's looking for Honey as the plane drops and it appears no where to land but tree tops or wet tundra when suddenly the engine fires and dies and we miraculously land at a tiny air strip safely.
Our Hero pilot turns around quite cooly and say's "This is not our destination", Moments later another plane appears, a float plane lands we transfer everything into the float plane and its back to Anchorage to have another shot at it. The young pilots who do what they do every day in Alaska are real cold steel cut American Hero's every day they go up. God Bless everyone of them.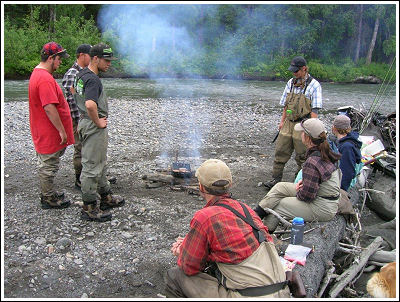 Band Of Brother's
In the few moments of that drama not one word was uttered, no tears, screams, prayer's out loud. After, it took a few minutes to sort it out kiss the ground and realize a new Band of Brothers had been formed in cold hard reality, just like my life as a boy Marine so long ago. I was now about to begin a week of the most exciting multi specie slam's imaginable...
A Band of Brother's formed. This party was started and it never quit. Can't help but ponder the Obituary in the Alaska Daily Newspaper, tragic loss of three well known notorious world class fly fishermen early this morning. Authorities are investigating why the engine failed and the Otter went down and disintegrated." The Brothers of The Long Rod Master Class lost one Colorado Wildlife Commissioner Dave the lion Hearted, Crossword Puzzle Slave, slinger of the purest American horse manure now departed.
One gentle tall thin easy going small town dentist Scott Mr. Incisor, philosopher,who lived in perpetual optimism and kindness and Fly Fishing's most published notorious character Skate Board rolling real Bad boy, Fletcher Quill's demented author meets the perfect end. No Question these boys lived it , breathed fly fishing and thank the Lord of lord's died in excellent company in the saddle."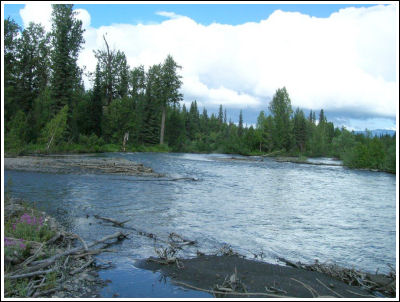 Day One
John Wilson owner Lake Marie was born with an innate talent, he has consistently chosen Guides who know exactly how to find, play, land everything that swims, pamper clients and generally work their ass's off from Sun up till it sets in the wild wilderness!
Every time I show up the Head Guide and I go for one week just the two of us. Over the years men like the Raven and last year Matt the Mouse Master keep me in the best most action splashed waters. This year I had the pleasure of working with Big Bad Brad Lower Burrell PA's most talented Piscatorial Prognosticator! Only real bad news is the closing of King season this year.
State fish and game say the numbers are down and its time to let the stock replenish, I saw many Kings , not as many as in past years, but, they we there. One was advised to not focus on them , and if any were caught let them go. With that in mind Brad and I headed out at 8am. A day I'll never forget, from the get go Rainbow's one after another all big and fat and healthy. 25 plus caught and released working with Bad Brad's personal fly pattern's.
It was clear from Day One this character knew the rivers, streams. Creeks, like he knew his way around dedicated fly maniacs! Water running high and fast meant crossing rivers would be a study in caution and respect.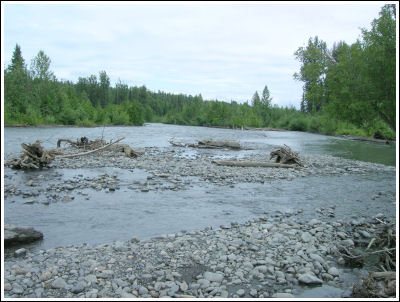 Brad kept my 6 weight Bamboo bent in half all day as we worked rivers and creeks packed with fat Bow's. Moving the whole day, walk fifty feet cast near water edges, under trees, seams and currents were carefully played with success almost every cast! A day to remember, by lunch we sat round the fire smiling and laughing over a perfect day, what a way to begin one week of non stop action.
Everyone at the Lodge had some luck. Lake Marie was alive and well and this trip was off and running. Brad was my ticket to non stop action including many Kings caught with trout patterns, often fighting so hard the hook retrieved was straightened out like Spider man had bent it! Insane to catch and fight 50 pound plus Kings with 6 weight Bamboo! I was home and happy as a pig rolling in you know what...
Day one almost a Grand Slam from the get go! Alaska looked tasted and mesmerized me like and old perfect girlfriend knocking on the front door. Colors, clear water and arctic grey mixing blending, sounds of raging rivers screaming in these ancient ear's ahhh splendid over amping mind numbing. Creeks, streams gurgling that sound endless gurgling as the Sun fracturing bouncing off the bottom crystal clear waters and endless green tree's everywhere. Bear tracks fresh everywhere you look.
I study the ground carefully for tracks signs. Muddy shores are perfect for discerning the local population of Eagles, Moose, Bear's, and they say wild cats roam at will unmolested except for the few months of fly season. Alaska remote is just like the Lord of Lord's created in the beginning. Sensory over load every day, each nite with the Sun still up I make efforts to burn into my hard drive all the sounds, smells, exploding emotions and sheer joy when sixty pounds of pure instinct tries to rip my arms off over and over and over and over!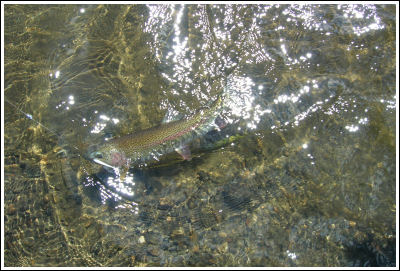 The best part day one getting to know Big Bad Brad 6feet 6and all fly fishermen from the time he was born, hard core this 24 year old fly guide. We quickly established one criteria for next week together six to ten hours day. Catching and releasing as many multi species as swims and moving quickly, four five casts nobody home, lets go another hole another endless array of holes all day every day.
He made fires in the rain, never made one mistake with fly choices, knew every rock after three years of careful study. From the get go it was clear a Grand Slam (All species caught released in one day was possible!) It was like hanging with Charley Sheen 3am Hollywood and Vine in one of his Ferrari's You can be sure your going to have fun.
Over the year's many guides have worked with me, this young man good as it gets no question, in seven days not one mistake, Big Bad Brad...
(Part Two Next month!)
Written by Dan Fallon © 2012