Dan Fallon Fly Fishing Article Column 2 2012
Dream Fly Adventures Possibly Affordable
No question the most often asked question in my daily E-Mail is, "In this tough economic time where can I go and still get the most adventure at a reasonable price?" In my mind four world class international fly dream trips affordable and complete in almost every way must include my old friend Misty Dhillon and his majestic Himalayan Outback Fly venue.
Imagine seeing Tigers in their natural habitat while never seeing another human drifting on the fabled Mahakali River! A surreal experience to say the least and affordable! Misty knows the rivers well. Contact, www.himalayanoutback.com Phone, + 91-987-280-6359.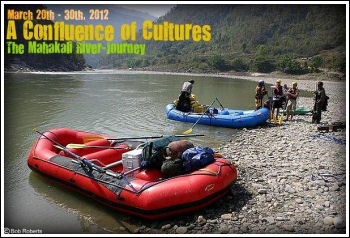 While we are discussing catching and releasing serious big wild fish Alaska is still the King and tough to beat ! The Pioneer Wilson Family and their incredible wilderness homestead Lake Marie are right there on my dream list.
If you desire real wilderness (100 miles from Anchorage Alaska ) more big King Salmon then many have ever seen and world class accommodations? Contact John Wilson, www.lakemarie.com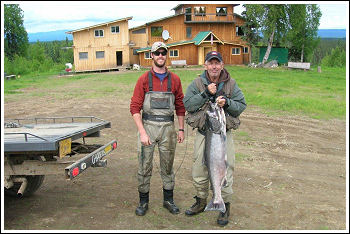 Of course I have to mention a land dear to me old heart Ireland and its grand Salmon run's in a place where time has stood still and the rivers are home to healthy gangs of Salmon to be savored.
Ian and Glenda Powell have created a world class fly destination not to be over looked! It would be enough to sample the fine Whiskey/Scotch or the hearty cuisine. Working flies on rivers famed for stout salmon makes the trip to Ireland a must for hard core fly fishers, highly recommend the husband wife team. Contact www.ireland-salmon-fishing.net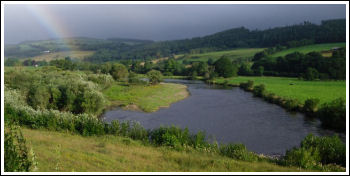 One can search the World Wide Web and spend much time looking for high quality real world class fly adventurers in these troubled times and realize many choices exist. The four fly operations mentioned have stayed way a head of the success curve by providing exactly what they promise. Hard core wild fish, great food, excellent sleeping quarters and guides who know the waters well.
If your interested in Alaska and it's wild life and have a sense of high adventure I have one more dream fly experience to ponder Cowboy! Imagine endless hour's drifting the famed Good News River which has all species of Alaskan salmon and trout in abundance.
Paul Hanson knows this river and has taken many satisfied fly fishers on unforgettable sensory overload excursions resplendent in birds, fish, many insect hatches and all that is wild Alaska. Drift boat fishing true fly adventure at its best my friends! Contact Paul Hanson, www.goodnewsriver.com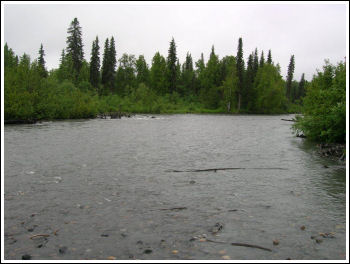 Dream fly adventures that are not only affordable and world class! Fly venues with recent clients eager to share their positive experiences before you make a decision!
I personally would rarely consider a new fly destination without a complete investigation regardless of the great sounding deal. Be careful and ask questions before putting your hard earned gold on the table Pilgrim's....
Written by Dan Fallon © 2012