Dan Fallon Fly Fishing Article Column 6 2012
Only Four More Weeks Until Lake Marie King Salmon Fletcher Quill Week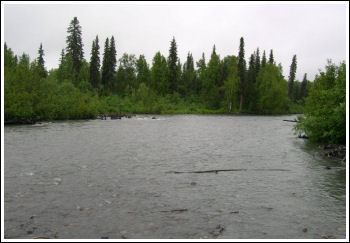 As I write this last update gang's of King Salmon are winding there way into remote stream's and river's near the Wilson family Homestead located 100 miles from Anchorage Alaska. Those who have procrastinated, hesitated, paused, too much thinking going on Cowboy!
Pick up your over priced, over dependant Cell Phone and call John Wilson at www.lakemarie.com and say loud and clearly, "I want to come and go slightly crazy with Fletcher Quill and his main boys chasing Kings and exploring the askew mindless nonsense that is the fractured, shimmering, moving pavement of Quill's reality index!"
I know the wife has plans for that wad of cash, yeah, you could paint the house, build a new patio ya, de ya da.....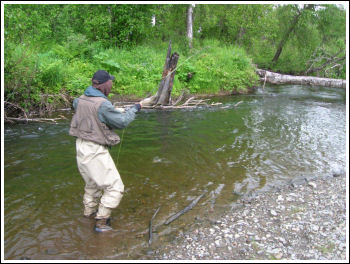 Or you could throw good sound thinking to the four winds and make that call Pilgrim, come on lets play, get serious on world class King Salmon, laugh till we pass out and generally revel in wilderness sweet and remote.
Grizzly Bears, Eagles, Moose, and me and you Sports Fan, I'm looking for you Quill fiction reader critic' come and get me kids, one week of you and Fletcher Quill getting on 24/7... One week, so what are you going to do? Put off that jive Barbecue, forget the Honey Do's, get off your tired over worked, under payed ass and pick up that phone, John Wilson is waiting with your room and your Dinner reservations Mr. And Mrs. Excuse, lets go for it!
June 29th July 7th Lake Marie Alaska, very excited to meet you my friend... Many heart felt thanks to the Pioneer Alaskan Wilson family, Mother Marie, David, John, Darlene, love you all.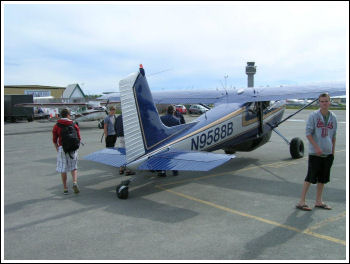 Wonderful California King Salmon Recovery!
In my waters off the California Coast here in San Francisco sportsmen, ocean fishermen have been astonished at an unprecedented recovery of King Salmon stocks that were down to the last few thousand only less then ten years ago! Fish and Game estimates are in the three hundred thousand range for this year, numbers that make me cry as once less then one hundred years ago the numbers were in the millions...
This poor beat up abused Pacific Ocean has endured every thing man, and blown Japanese nuclear reactors can throw at it and still with the Lord of Lords help manage a momentary recovery? It is universally known to be one of the last once perfect fish nursery's and once home to huge numbers of game fish, and all the attendant species. Great cold upsweeling currents rich in Krill, Sardine, and the magic brew that has allowed this Ocean to flourish is now out of balance as the other Earth Oceans.
Man in his greed, ignorance and complete disrespect has managed to finally turn these great aquatic worlds into potential liquid waste lands where limited or no life at all can be sustained.
Our esteemed Universities keep pumping out hordes of educated who only have questions and blank stares as to how to fix, reverse this damage, unsuccessfully of course. It has been difficult for me to revel, jump for joy at the news of maybe three hundred thousand Kings this year, as their fate and number in the next decade are up for grabs. Yes, some good news exist in Reef Restoration, fish stock management and so forth.
Reality is world over population and ongoing disrespect globally especially in the three rapid growth countries pouring pollution into oceans are not going to stop any time soon. The once great self regenerating ocean game fish stocks, Tuna, Salmon, have been almost depleted with out hope of ever returning to self sustaining levels.
These over educated kids all have ideas, theories that sound awesome! Reality is short of a nuclear war that would take about half the earths population and reduce the remaining back to the Stone Age for a few thousand years?
Maybe if left alone Earth could possible heal herself and her oceans, maybe. Too many people period, that is the death of this Planet Fly fishers... Now then after those happy thoughts not to worry I'm certain we will be visited by space aliens who will lead us to a fresh new planet we can destroy, no worries...
Written by Dan Fallon © 2012