Yosemite Fly Fishing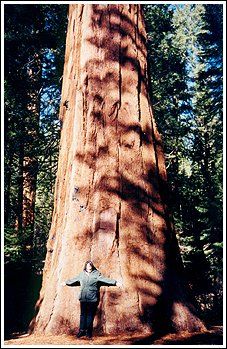 Those fly fisher faithful who have followed this column in the past year are aware of my personal soul connection to Yosemite National Park. I have wondered around this otherworldly bastion of natural beauty and wildlife for many years. The park is home to several species of trout including the rare Golden Trout, which I have found only in the rough back country on special occasions.
Before I begin this months update with a blow by blow account of the last week spent fly fishing the last trickle of the mighty Merced River. I urge those who wish to understand this surreal place in respect to the trout fishery, please access the contents page of this webzine and read my article titled "Trout Take Over Yosemite in The Fall". This work is a fair overview of the cornucopia of fly fishing available to the general public.
It has always amazed me that less then one percent of the millions of park visitors each year pursue the aquatic creatures which are abundant and in many cases wild strains. I suppose its a good thing the restless hordes are not carrying fly rods with their little cameras. This trout repository is to my eyes in fine shape and virtually unmolested.
When I thought about where I would like to perhaps catch and release my last trout of this Millennium. It was about as easy as imagining what Bill Clinton's schedule might be on new interns day? The park is in bright color Fall foliage and the millions of tourists are all snuggled up to family and friends waiting for that expensive new Millennium Champagne to chill.
The drive to the park for me is like a visceral trip back into my fly fishing education. Yosemite and upper California area's such as Merced River and of course Fall River, Hat Creek, and all points North were my liquid blackboard in regard to fly fishing. This last trip before Y2k was much anticipated because I would be throwing flies at Brown Trout and Rainbows, whose genetic past can be traced back to the gold miners who first introduced trout by way of hand carried buckets.
My sweetheart and life partner Dianne Lund and I would be visiting our good friends Dr. Mike Martin and his avid fly fisher wife lady Karen (both of whom have been featured in past columns). We stopped at the world famous Tenaya Lodge located at Fish Camp 1122 Hiway 41. This authentic old world lodge is the place to rest after sight seeing and hiking.
I must mention two people who were very helpful in getting me up to speed about park water conditions and latest trout fly fishing reports. Tenaya Lodge Marketing specialist Debbie Bryson and culinary dispersalist Mike Robinson spent much time going over latest trout reports.
In the historic town of Mariposa just outside the park I got lucky and found a real fly shop called Yosemite Angler owned and operated by Jim Piatto. This guy knows where all the trout within 50 miles will be dining at any given time. The phone number for Tenaya Lodge is 1-800-635-5807 and the number for Yosemite Angler is 1-209-966-8377. I found the following size 22 or smaller flies especially well tied at Jim's tackle store.