Dan Fallon Fly Fishing Article Column 4 2012
Black Water Lodge & Salmon Fishery County Waterford Ireland
First serious top water fly caught springer was accomplished by Conor Arnold at 7:15pm. Just a little unusual in summer then early spring? The fish was caught with a #10 Shrimp Pattern around dusk, lovely way to end the day Conor...
Always a pleasure to mention this quality old world salmon fishery in my ancestors home country, fine way to begin the season indeed! Contact Black Water Lodge Ireland http://www.ireland-salmon-fishing.net or +353-58-60235 via international phone. Here in California the rivers and streams open up last Saturday this month.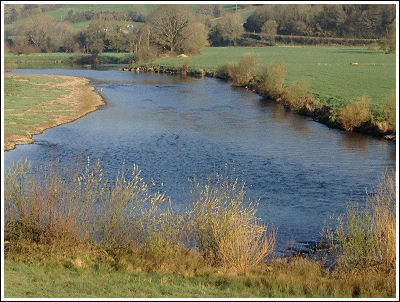 I have looked around enough to understand late snow and rains will make opening week tough in fast tall waters until things settle down. Thanks again to all of who wrote more E-Mails in regard to my old Fly friend Walton Powell, a great Character, more on Powell by searching "Lord Of The Flies" on any search engine.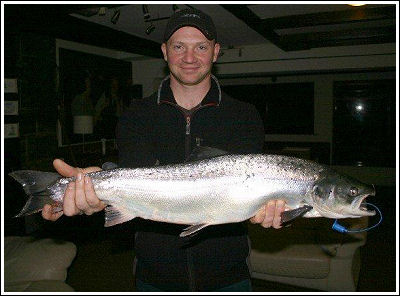 Late snow and rain is a rare treat here in land of milk and honey. This means late season fly action at all my favorite rivers, streams like, Fall River, Pitt River, American River, Truckey River... And of course my home waters Yosemite Park, Merced River... Can't wait to wade...
Weather changes here on the west coast have been extreme in last decade with yearly rain totals way out of sync with records kept for over a hundred years by locals. Impact on everyone, fish, birds, humans, fly fishers has all of us wondering when the next weather related wild card year or decade will occur?
Those days of counting on water from mountain snow may be quickly becoming extinct dreams of past bucolic less complicated times. In my mind the number one culprit and only offender is the uncontrollable human population.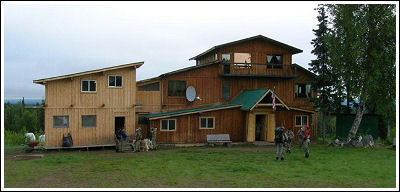 One controllable aspect of your future my fly fisher brothers and sisters is where you will be having dinner and bragging about the fifty pound King Salmon you almost landed if you just had a little more arm strength after a half hour fight this June 30-July 7th.
I will be at my 2nd home in deep Grizzley Bear habitat 100 miles north of Anchorage Alaska. www.lakemarie.com Contact John Wilson Owner Lake Marie. I invite you and a few friends to join me in an out door fly fishing adventure to remember! Serious King Salmon infested rivers and small streams where fly fishers can actually have a reasonable shot at catching and landing Kings over 40/50 pounds all day long Cowboys and girls.
Dinner late June deep Alaska Fletcher Quill will be ready to mix it up Dinners, breakfast and much time on the outstanding waters I have fished many times always with great success! Read about Lake Marie at the above web sight and plan a real adventure for hard core fly fishers. Guides are trained and fly savvy, guests from bird watchers to hard core fly fishers enjoy wilderness unspoiled...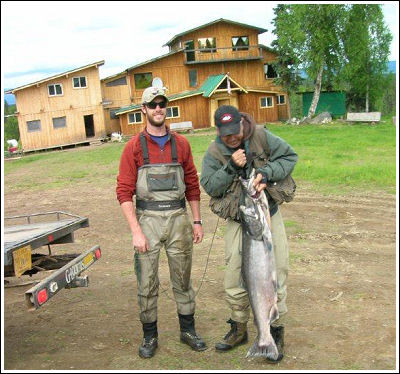 The Wilson family has been running this lodge for many years, Chef, sleeping quarters excellent well maintained with an air strip out back. You arrive from Anchorage after an hour flight into the real out back Alaska. Strongly consider this trip if your thinking King Salmon? Alaska? Mention my name when you contact John Wilson at www.lakemarie.com.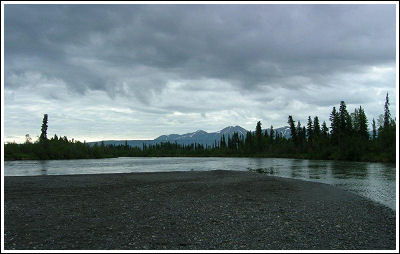 Written by Dan Fallon © 2012