Dan Fallon Fly Fishing Article Column 1 2018
DRY FLY NIRVANA
If you wake up any serious fly fisher at 3am day after New Years when he or she is totally spent and edgy. Then ask them is Dry Fly top shelf in all fly fishing? Answer will always be, " Dry Fly hands down Pilgrim! "
In my wide ranging awfully long life pestering wild fish with tiny flies... The first time I saw a journyman bug master slowly throw long easy wide loops on the creeks near Placerville California circa 1955.
Allowing his sweet little Mosquito to dead drift into the eager mouths of endless Brook Trout. I was done for and in heaven! My uncle Clyde drove the cherry 1950 Ford that brought us and he made dam sure I understood what I was watching.
I sat on a moss covered down tree trunk and watched the old man and his Bamboo fly rod work those Mosquito patterns like a freshly paroled thief works a abandoned fancy leather suitcase baby!!
He could easly throw that little bug within inches of those smallish gold colored wild Brookies. He knew when to let them inspect or mouth the insect. Knew when to gently make it wiggle or skip and then bam he gently set the hook.
After the session ended we stayed and listened to him talk about how many years and tears it took for him to master dry fly presentation. I watched the care he took wiping down his Bamboo rod very carefully then letting it sit in the noon day warm sun as to dry and loose any moisture.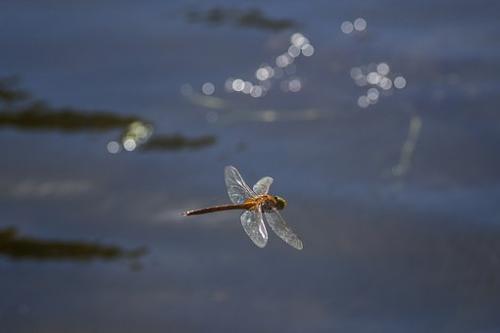 My dry fly memory bank is almost full. Early trips to the American River in very late Fall was dry fly 100%. No crowds and slow easy water with endless rising rings to learn the craft...
In the late 1950s and early 1960s far fewer humans and cars got in the way. My Uncle Clyde was my first real teacher of the fine art of surface presentation and current reading. He taught me to spend much time simply watching the slow moving water.
Paying attention to the rise frequency and general area indicating underwater sight feeding lanes where wild trout lined up or lazily swam back and forth! We then chose three or four dry patterns that appeared to match the on and off hatches.
They were usually old tried and true attracter Royal Coachmen or Mosquitoes in very small size. Uncle Clyde would place me at one end of the run and himself at the other. We would set up on each end of the long run and cast working each area in inches or feet.
Even way back then we caught and released all fish wild or planter. I learned under ten years old with two glass fly rods I bought with money earned as a paper boy. Bought them at Sears department store with my Grandfather in tow. I loved those cheap learner rods and used them until the Bamboo lords came for me...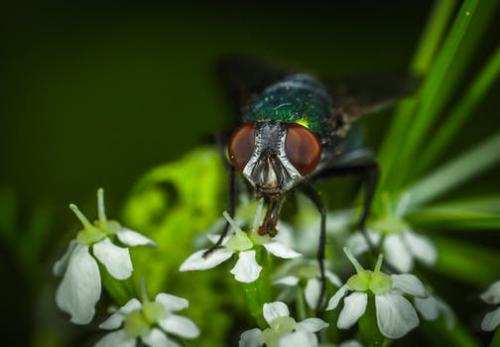 Three All Time Best Dry Fly Waters
Armed with one of my favorite three or four weight handmade Bamboo. Now retired Lake Marie and the Clearwater lodge in Bristal Bay Alaska, I found small streams loaded with dark hungry Greyling.
Many times cast after after cast they would hit as soon as the pattern hit the water, endless sublime fun and rest from arm busting King Salmon work. The legendary Wilson Brother's created a special fly fishing heaven that I visited nine wonderful times over many years.
An honor to have known and become friends with David and John Wilson... Greyling were so thick I often spent whole mornings reveling in the endless action my light weight Bamboo was making sure I felt every hit and yank over and over!
Yosemite Park is almost as action packed. In the 1980s and 90s when I lived close near Lake Tahoe. I would head to the Park often in the middle of the week when few tourists were around. Many of the tiny lakes and streams have rich populations of pretty Brook Trout that love to hit surface patterns.
I have many memories of spending an hour before and hour after dark in the chilly evenings hypnotized by one golden colored aqua jewel after another. On one occasion a bus load of tourists took many photos of the Bamboo Man catching, playing and releasing wiggling gold jewelry Brookies.
When I first fly fished the Park is was wild trout only no planters. Hope and prey it is still that way.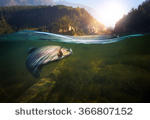 One of the true rare fly fishing Nirvana's sports fans Lastly a hard to get to section of the Feather River in the canyon area holds many fly loving Rainbow's. It took some repelling and breaking a few laws here and there.
But, I found a way into this possibly never fly fished area. Results were awesome as the kids say these days. Bow's were fat healthy having never experiencing fly fishers were not antsy or skiddish at all.
Strung up my three piece Bamboo and threw loud red Royal Coachmen which they hit quickly. Spent maybe two hours before climbing ropes and bush whacking back to the road. Knowing how to repel and bushwhack could save your life Cowboy?
In my mind only two tried and true dry fly presentations actually work regardless of current speed or time of year. Either you learn to hit a pie plate size round disk repeatedly from at least 40 feet.
Or you practice letting your dry fly pattern slowly drift with current until gets on top of a rising trout. Learning to cast well short of a rising fish with current going toward the rise is my preferred method learned during my year living on the Fall River near Mount Shasta California.
If your new to this awfully complicated sport? Either find an older experienced Guide and pay him or her to teach you how to work dry fies.
Or spend much time reading good books or web based teaching on the subject. You will never be a bonafide fly fishing being unless you learn dry fly techniques my fishy friends...