Dan Fallon Fly Fishing Article Column 2 2018
So Long Old Friend
In the spring of 1999 I published a fly fishing article in a well thought of Swedish fly fishing magazine called, " Rachelhanen " . The Web Master Mats Sjostrand. We hit it off from day one as he was extreamly well versed in all aspects of this most complicated challenging sport... After publishing a number of my fly articles we both decided a monthly fly column would be a good idea.
So it began and after almost twenty years and thousands of miles, endless rivers and streams. It continues to this day. In those early years I found out no one had ever created a fly fiction serial. It was a no brainer and the serial titled," Adventures Of Fletcher Quill " was born and runs in 2018.
It was Mats and his trust and good will that allowed my often adult rated fiction to exist and become known world and maybe galaxy wide...
On many occassions Mats was kind enough to run as many as ten of my past fly articles at one time. We were in constant e-mail back and forth. He loved birds as much as I do so we sent each other photos and stories that featured endless species amazing both of us. I have had many fly publishers and editors in the last 30 years.
No question this kind Swedishexpert was my favorite and I told him so many times... As time takes its toll we all loose family and friends and it never gets easy! Thank you Mats for your kindness and expertise my old friend. You will never be forgotten Sir!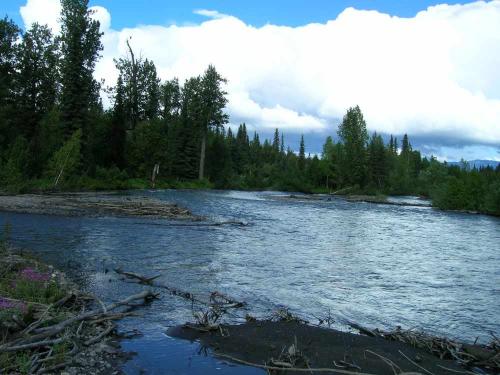 Rear View Mirror
Thinking back to over 60 years in the fly fishing game many special unique people have come and gone... Of course my old friend Walton Powell is number one in my fly past. One of the most famous families in the sport was Walt's clan. His Father and brother were as famous or more so then Walt as inventors of the first strong Bamboo fly rods. I knew Walt and spent time with him at his last home in Fall River California.
He also gave me one of his last Bamboo rods worth many thousands today! A true expert and wonderful character indeed. The fly fishing event in Fall River in 2003 was co-hosted by world famous super model Karen Grahm. I spent four perfect days with her in my small boat creating memories that still haunt me.
Thanks forever Karen great memories... The other awfully famous fly man that came to the event A.K. Best. Such an honor to have known this seasoned giant of the sport. Hope your well and very fishy Mr. Best.
During the many years I guided in both Yosemite Park and Merced River I met many fine fly fishers. I taught many how to begin the sport including famous publishers and actors that will remain nameless as they requested. This sport has taken me world wide from Vietnam as a 17 year old boy.
To Alaska nine trips and Mexico spending special time in Cabo San Lucus. Time spent in the French country side near Paris was sublime! A year spent in Fall River, nine months in a cabin on the river the very best. Time spent in Lake Tahoe working all the little rivers and creeks for ten years grand sweet memories for sure.
Fly Fisher Blissfulness Indeed
As decades roll quickly buy one gets reminded of the words of my favorite literary figure... Willy Shakespeare, " Times thievish progress to eternity... " Keeps knocking on my door. Or as the Glimmer Twins put it, "Time waits for no one " . Though time has passed very slowly for me and those addicted to endless watching of a tiny fly riding currents ofclear ice cold mountain streams. It is the parade of true original one of a kind characters that has graced my outdoor past that have made the trip wonderful!
Every time I begin working new fly waters either here in USA or deep in Alaska wilderness. With out fail a fellow fly fisher will appear and make the morning special and successful. I recall while waiting at the spacious Alaska airport for a return trip to San Francisco. A family of New England fly fishers sat next to me and began showing me photo after photo featuring the very attractive blond mom in her early 30s holding big salmon and trout. She was so full of pride and positive energy it was a delight to listen and smile with her and her family...
One one of the nine trips to remote Lake Marie Alaska I spent a week with 12 true fly experts all well seasoned. Among the, " Wisemen " were a son and Dentist father. The Dad was on his 50th trip to Alaska and his son was quickly the leader of the pack with several huge 60/70 pound King Salmon caught.
I was amazed at his skill level not because he was so young maybe early 20s! But, because he was small in stature at around five feet six and maybe 120 lbs. He kicked every ass in the lodge that week. No one including yours truely could come close to his catch and release of giant Kings everyday!
One late afternoon after he kicked all of us to the curb. I asked him, " You sure are lucky youngman! " He said quickly to the exploding laughter at the lunch table, " Well the first two or three may have been luck. But, after that pure skill ! "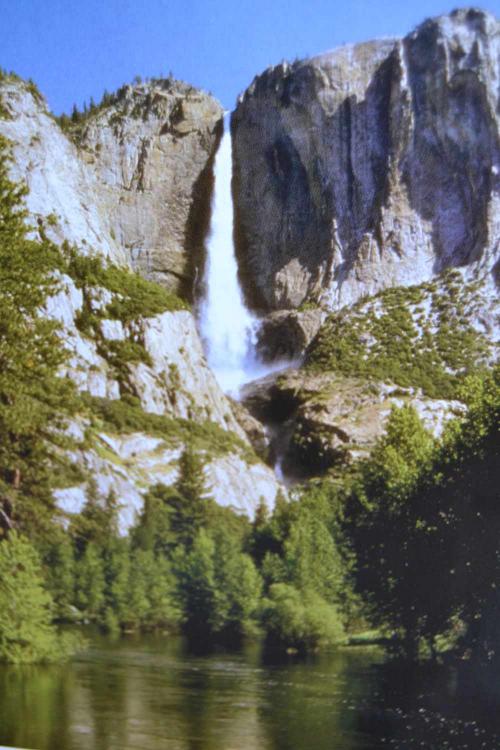 Mr. Bigshot - The Master ?
My favorite most told fly tale happened on smoky late Yosemite Park afternoon circa 1989... I was working the area near the visitors entrence south gate. As usual was equipped with atleast five grand in four weight custom made Bamboo fly rod and all the gear that goes with it. Had my shiny new Orvis fly reel and box's of my best hand tied flies.
At least two hours past and not one hit or grab as I threw near perfect long lazy loops. A small crowd had gathered to learn from the middle aged grey haired master? Suddenly a young father and his seven year old daughter appeared and asked if they could drown some red salmon eggs near my area?
Within ten minutes the awfully cute little girl caught and released two fat Rainbows while I packed up and quietly slid away in utter disgust...
While attending the San Mateo outdoor show in the early 1990s. I was fooling around at the long distance fly casting pool . Trying to no avail to hit the magic 100 foot marker. A kind of litmus test for old dogs who think they have the sport sewn up tight! I was hitting around 80 feet over and over sadly. Up walked another little girl with her Mom. She was very little and maybe eight years old. Her first cast was around sixty feet while a good crowd gathered.
She was hitting over 80 feet a number of throws as the crowd went nuts cheering her on. Suddenly I messed up and tangled my expensive fly line and head down squirmed away head down put in my place again...