Dan Fallon Fly Fishing Article Column 9 2012
Orange Leaves & Highly Educated Trout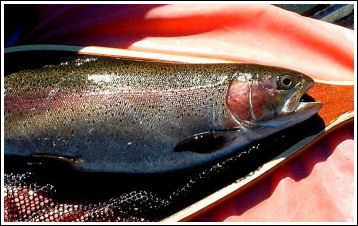 Burnt Fall color's under foot as I carefully Attempt to make the least noise possible and sneak up on northern California wild trout now weary and quite used to various enticements...
Fly fisher's revel in this end of season peace and quiet, no one else around as the morning air cuts through layers and chills the bones. A time when I spend at least twenty minutes just watching and observing now shallow creeks ands streams winding down.
Suddenly Mosquitoes explode and a healthy Brook Trout rises and gobbles my black & white imitation and the Dance begins... Best hopes usually are the box of Streamer's and extreme stealth techniques, staying as invisible as possible is the only path to success.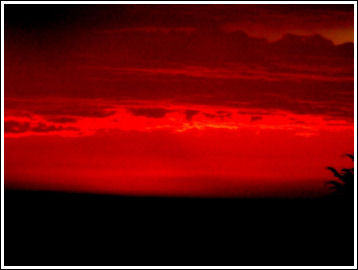 In the past hard lesson's learned are slowly recalled as I slowly wade my favorite Yosemite National Park Creek. Several small trout scramble and hide as my shadow moves into their liquid existence...
Smells of early Fall consume me as the rich burnt orange leaves crack under foot, great to be alive and breathing the cool air in a symphony of sensory delights! This time of year sitting, watching drinking in season change is mesmerizing like reliving a perfect dream over and over.
My 4 weight Bamboo is barely bothered when a small Brooky takes the purple mini Wolly Bugger and I enjoy my wrist feeling his wildness before taking the Barbless hook out carefully and safely releasing him back into the cold snow pack waters that grace this natural wonder of a Trout repository.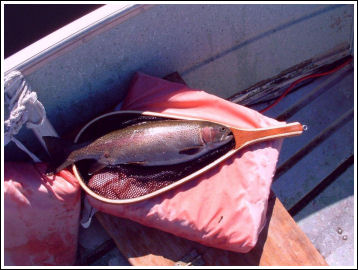 I recall many splendid Fall Fly excursions on the East Coast of the United States in places like up State New York, Hamburg near Fort Erie close to Niagra Falls. Small Pennsylvania creeks splattered with bright fall leaves riding gentle currents.
West Coast America not quite the same feeling, not as cold in the morning though fall colors just as bright. Lack of any other humans is for me the best aspect of the changing seasons as I sneak and crawl through the endless creeks and streams that wind through America's premier natural wonder.
Millions of park visitors are history and its just me and a few Bears looking for warm winter quarters after chasing wild trout all day.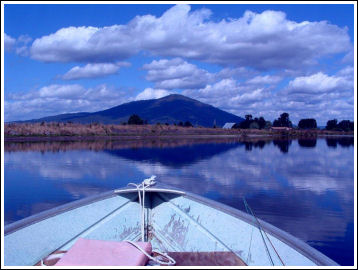 No matter where you live Pilgrim's Fall can be a wonderful just before the ugly holidays's respite before the In Law's invade your sanctuary! Of course as I mention repeatedly lack of other humans may be the best aspect of Fall Fly Fishing.
Even those curb side spots beat to death can be productive when everyone else goes home. I love to cruse my favorite rivers, creeks, streams, from Yosemite all the way north to the Mount Shasta area where I have lived more then once. Places like Hat Creek, Fall River, Pitt River are almost perfect for serious Dry Fly enthusiasts.
Basic assortment will do the trick, time for getting your Streamer casting sharpened. I try and quickly make the adjustment to extra weight and awkward casting feel Streamers present. After you have spent the season throwing tiny bugs, this simple adjustment can cause you to loose accuracy as all streamers are awkward at best!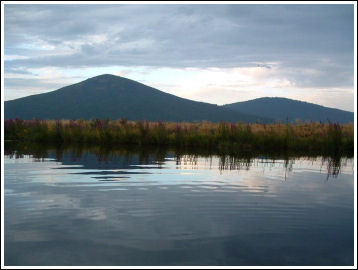 End of season for me is a fine time to begin thinking of next years fly adventure's and evaluating all equipment while rethinking all the mistakes I made in the past season! Little things like never having enough Tippet material or forgetting to buy a new line cleaning kit, stupid things like that.
More then anything I get nostalgic and very graceful to be able to still wade fast rivers and play this game that has been passion since childhood. Thoughts of being happy to be above ground and breathing, laughing and catching, releasing as many wild fish as the Lord Of Lords will allow. Peace my Fly Brother's and Sister's. Peace.
Written by Dan Fallon © 2012