Dan Fallon Fly Fishing Article Culumn 12 2010
Tiny Slayers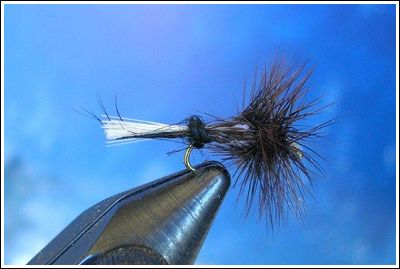 Wolf Whisper
Hook: Dry fly Barbless #18-24.
Thread : Black Silk.
Tail: Combo few strands Moose hair and thin black American Wolf hair.
Body: Stripped black Peacock hurl.
Hackle: Natural American black wolf chest hairs tied full.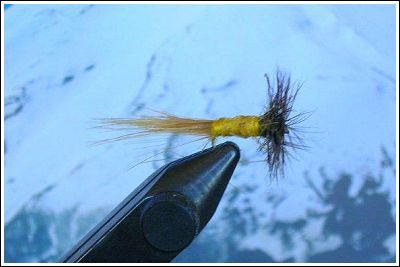 Yellow Variant
Hook: Dry Fly Barbless #18-24.
Thread: Yellow China silk several wraps.
Tail: Long groomed American Moose hairs.
Hackle: Pheasant tied spare as to highlight yellow color.
Both of these patterns have been used in the field in situations where a generic fly may fool the resident trout in regard to whatever hatch is exploding!
Dan Fallon 2012 ©