Dan Fallon Fly Fishing Article Column 4 2011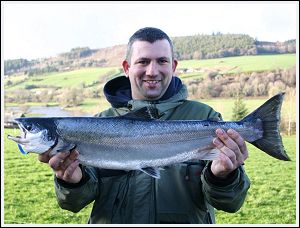 It is a pure pleasure this month on the eve of spring arriving to highlight two special fly fishing venues that never disappoint! Blackwater lodge nestled in Balldof Ireland and a true seasoned Alaskan guide that will take you on a floating, drifting fly adventure of a life time!
First an Irish legend in the making has come across my international fly venue Radar. It appears Irish love Angels were involved here? Glenda Powell 33 year old International fly overhead casting Champion and mistress of all that is Black water Lodge one day came across a man named Ian...
Next it was the rivers that enchanted and mesmerized. Now Blackwater Lodge hosts fly instructions and Salmon fishing world class all the way! Legend has it Ian did not stand a chance as Glenda and he entered into the sweet light of running a world class fly/Salmon Lodge that caters to woman as much as the gents.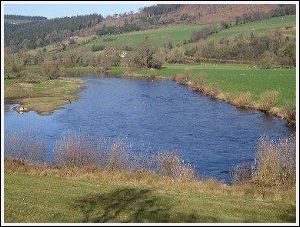 I could discuss in detail the excellent fly fishing opportunities at this grand Lodge, But, really the tale about Glenda & Ian is much more interesting. Cupid has done his work his best work...
Insane All Five Species Alaskan Float Trip For Serious Dreamer's!!
Every so often an opportunity comes along truly too good to be real? If you're a dead serious international world class bug thrower Cowboy? Then saddle up and ride far north until you get to an Hombre' who goes by the name of Paul Hansen.
A fellow who run's a world class float trip venue that does not skimp on luxury, tents, showers, you name it.
This guy has it wired my friend. Sit back and get ready for hit after hit until arms are done and your imagination has bit off maybe more then you can chew! Now, I know this river, have been to mighty Alaska many times.

This river is extremely productive and full of all five Salmon species. I highly recommend this fly venue as I have spoken with recent clients who are very satisfied.
You will be first center row to all the wonderful wild life, birds, you can imagine. This trip is into remote Alaska few have ever experienced. If you have been outside your city limits with a fly rod my friend? This trip is a once in a life time dream come true...