Dan Fallon Fly Fishing Article Column 3 2018
SHADOWS ARE YOUR BEST FRIEND FLYFISHERS!
Every once in a great while good fortune will turn a mediocre so what fly trip into one for the special memory hard drive vault marked " Once in a Lifetime!"
In my fly life most memorable Yosemite Park fly adventure's either very late last hour in the fall or just before sunrise almost any time of year. Shadows big wonderful wide shadows from trees or huge rocks became instant feeding lanes!
My bag of hand tied mosquitos were magic... Those fly fishers who study shadows and slight wind and sunlight variants that make or break that holy hour and a half just before full sun light will always succeed!
As I guided Yosemite in the late 80s early 1990s I mastered the areas where known fly fishing shadows were at work. I knew when those shadows were at their peak for trout hiding and saving energy and wating for breakfast.
If one begins really paying attention to the three shadow natural projectors trees, rocks, edge cover along the banks.These areas are your road map to success. If any moving searching trout comes upon a current under a hiding shadow?
They will stop and just chill and watch the endless food buffet before slaming your humble offering. Trout 101 and Trout 2.0 manuals highly stress fact number one. Trout do not hang out in bright sunlit sparkling water especially in an area with any human traffic.
Shadows are a major director when working any new waters prudent period. Those fly fishers who can master working patterns near and around dark rock boulder edges will succeed. Those who truely profoundly understand working patterns under or near fallen trees.
The edges around all rivers, streams, creeks are always hide outs trout seek! Just under your feet while trying to hit that other bank 70 feet away! Resident trout are under your shiny new boots laughing their collective ass's off Pilgrims! One must attempt to think like trout to find them and fool them and let them go Cowboys...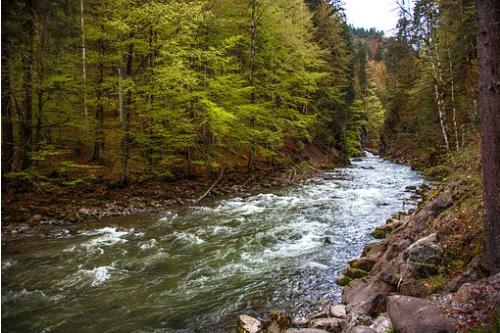 HOW TO WORK SHADOWS
Ok, so you now have some understanding of the vital role shadows play in life of wild and planter trout? Now what to do when you see early morning shadows before you begin working fly waters? If the shadow is near either waters edge or by a boulder or fallen tree.
Access the direction of the current and let your pattern drift the length of the shadow several times. If your working deep nymphs with split shot to go deep? Try and fix the waters depth and then adjust your tippit and split shot so you hug the bottom. Always work fly patterns many times, atleast 10 times before moving on.
Resident trout may miss your offering several times or just not sure about what your presenting! Especially if your working water frequented by the unwashed crowds in streams over and over. Never fails on that last cast BAM, fish on!
ONLY THE SHADOW KNOWS!
I'm always reminded before and during working patterns in new water to keep it very simple and just rely on basics...
If your one of the two or three times a year flyfishers with great gear costing many thousands in your closet? It would be maybe too much to expect you to have mastered the endless aspects and techniques one must atleast try to observe! Then actually catch and release fish on almost every trip?
In my mind almost anyone who wants to learn to catch and release wild trout on the fly can be taught the secrets. Really the rules for this road are truely simple to understand. First if possible hire a local guide. I guided for a time in many California waters. I knew where the fish would be at any given hour always without fail.
I have chosen shadow tactics because it is a primal ancient rule. All fish trout, many gamefish exist only two modes, either save energy and hide or hide near or in a known feeding lane. Shadows provide some mystery for both insects trying to survive and fish looking for lunch.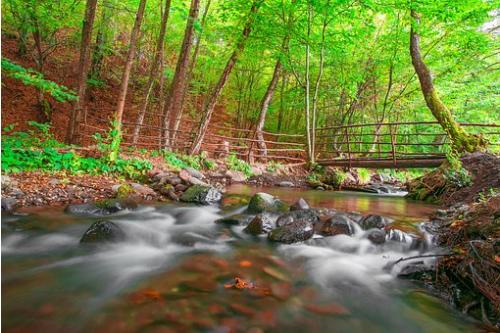 A STATE OF MIND
In my decades wondering around fly waters world wide, I have never caught a fish or fooled a wild trout swimming in bright sunlit waters. Have seen many in sunlit waters, all were quickly spooked when any patterns drifted by. They were staked out near feeding lanes waiting, waiting. Imagine spending your entire life just waiting to eat, perfect new or seasoned flyfisher mental exercise Cowboy's...
I have found both planters and wild trout usually behave about the same. If planters survive and hold over for two or three years. They learn from other resident fish where the feeding lanes are and how to work them. Your bank of shadow know how will serve you no matter where you live my friends.
Of course many variables exist no matter where you throw flies. Tempertures, time of day, remoteness. Most importaunt your ability to behave as stealthy as humanly possible your key to any success Pilgims... If your serious enough to spend time reading this article and others? Then your
serious enough to learn the holy grail.
WHAT YOU HAVE LEARNED?
If your a new player in this complicated sport? Hopefully this essay will help point you in the right direction! If your an old seasoned pro? Then maybe these few pointers will remind why you are not fooling many fish lately. If you follow carefully these few guidlines your success ratio will explode no question!
These are not my ideas. You will find no matter where you fly fish an edge can be gained and your trips will be successful. One final passing thought. This sport is not easy to learn one must spend much time practising accurate casting and reading water currents to succeed.
You now have a basic format to work from. Do not get too discouraged as it will take time and often luck. One day you will be grateful the fly fishing spirits chose you as a potential master... Become the fly and stay optimistic.