Dan Fallon's World of Fly Fishing
Welcome to Dan Fallon's World of Fly Fishing!
This fly fisher oasis has been created with both the seasoned hard core bug thrower and the brand new wide eyed neophyte in mind. No matter what your level of interest or your degree of expertise, this sight will at the least entertain you and provide another window to view this complicated sport.
I have spent all my adult life and much of my childhood chasing game fish by one means or another. Fly fishing has consumed much of my creative energy for many years. My monthly fly column titled same as this web sight has been a joy to write and after almost five years, it has become one of the most read on the web.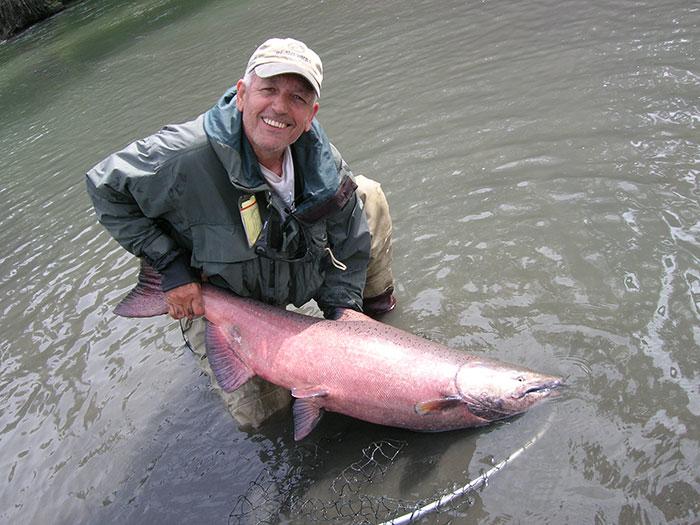 Famous woman fly fishers, exotic remote waters, my own ongoing fly fishing escapades and of course the ongoing fiction serial titled "Adventures Of Fletcher Quill" keep me busy and always looking for new perfect fly waters and otherworldly adventures for Timba & Quill.
Thank you for visiting and please take your time and browse the photos and the past feature columns. I love to hear from fly fishers and casual web surfers via E-Mail.
-Dan Fallon